By Dan McClenaghan
I bought a baboon's heart  from a lab in Amsterdam, on Amazon. Two days later a guy pulled a white van to the curb and ran my purchase up to our front door.
... Read More
By Wilma Elizabeth McDaniel
Let him talk, Lottie always says. Talk is cheap as long as he's got breath, and so far, Deke has got plenty of that. He's my own full brother. I reckon he's a lot like me, but his imagination runs high.
... Read More
By Penny Perry
She clutches my hand. "I'm glad
it's me. Not you. I was worried
you would lose your daughter."
I cry into her shoulder.
My purse drops.
... Read More
By Kit-Bacon Gressitt
I did not know him, this man who rolled up his sleeves but left his tie in place to putter in the yard after work. The weekend warrior who spoke not a word of the broken bodies he flew home from Viet Nam. The same man who taught me to ride a bicycle, to catch and cradle a lacrosse ball without flinching, to search for answers not his own …
... Read More
By Rae Rose
I am as inconsistent as my sleep. For people with bipolar disorder, sleep is often an ongoing battle, a ludicrous arrangement, a total crapshoot, and sometimes, ridiculous.
... Read More
By Dan McClenaghan
There's no telling how the frog got into the lettuce. What is certain is that he ended up in Jolene Rivard's salad
... Read More
By Conney D. Williams
learning to stay
afloat
is not enough
... Read More
By Kit-Bacon Gressitt
Food is comfort. Spoon bread and creamed chipped beef, caviar and cream cheese, and Charles Potato Chips are known to heal broken hearts, disconsolate souls, and evacuated wombs.
Tithe. It's a loving thing to do. Particularly if your gift goes toPlanned Parenthood. Just don't bring it up at family gatherings.
... Read More
By Penny Perry
Red headed, bank teller Patsy, dress heels,
bugles Poppies, lupines, tugs me into a twilight
of new green leaves and sweet sage.
... Read More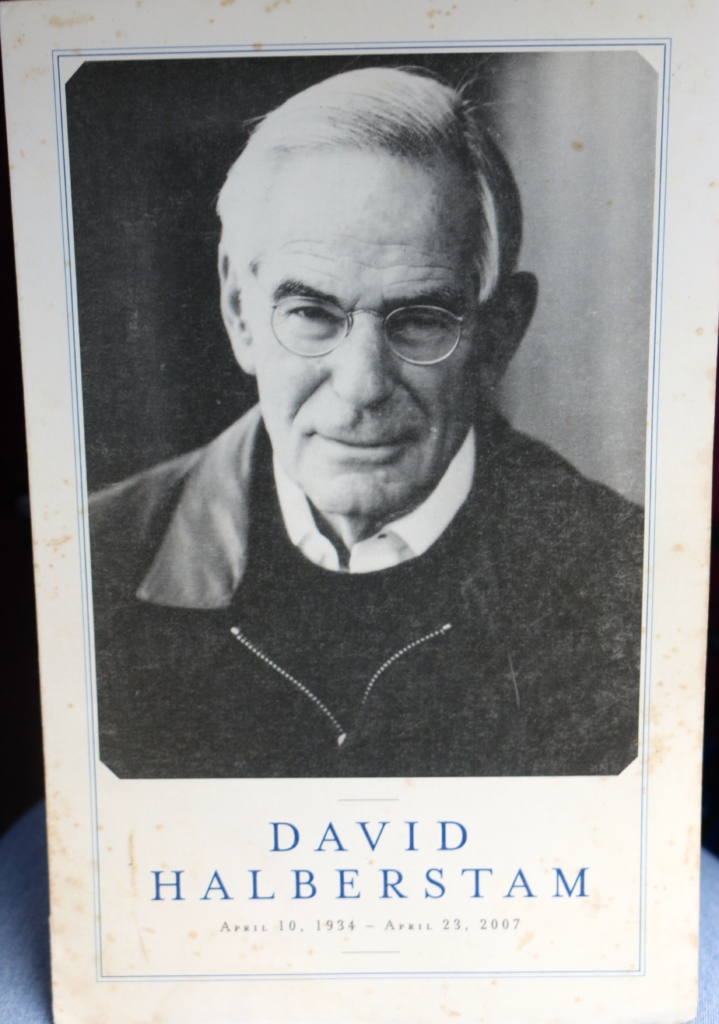 By Cong Tran
Cong Tran paid his first visit to the United States in 2007, an invited guest at the memorial service for author and Pulitzer Prize winning Vietnam War correspondent David Halberstam.
... Read More
An annual remembrance of the Oklahoma City bombing on April 19, 1995
By Kit-Bacon Gressitt
Dear Ladies and Gentlemen,
Some of you have succumbed to the propagandized image of the "Muslim terrorist"—even some of you who are pretty darn progressive. What image comes to mind when you hear the word "terrorist"?
... Read More
Frank's Maiden Voyage to the Senior Center
By Dan McClenaghan
Jolene enrolled me in a class, something about learning how to baby my ailing heart. I bitched about it, but acquiesced. The morning of the class, I ate my English muffin and washed it down with two cups of coffee, jumped into my car and aimed myself at the Senior Center.
... Read More
By Ruth Nolan
—All that backyard and
         (no) watchdog / my grass is uneasy—
He says he knows, he knows what it's like
to go from desert heat to the cold and back.
... Read More
By Penny Perry
A coyote calls to its kin.
A rabbit shifts under porch light.
Lizards, coyotes, hummingbirds,
foxes—your daughter, Natalie,
rescued, nursed them all.
... Read More
By Conney D. Williams
I save my tears for weddings and presidential elections
while America the beneficent thrusts anthems up our spleens
the pasty ballot of deprecation without representation
please GOD, bless Ol' Glory with sufficient stars and stripes
to vandalize my person until even bowels lose their allegiance
... Read More
By Ruth Nolan
We took care of her, the white girl
the grandson of the last traditional chief
of the Mojave Indians told the crowd
... Read More
By Kit-Bacon Gressitt
While a tide of new political activists is frothing across the nation, one seasoned revolutionary is quietly practicing his decades-long resistance in Mission Hills. Harold Jaffe, author and SDSU professor, continues his quest to challenge popular perception in his 24th book, Goosestep: Fictions and Docufictions (Journal of Experimental Fiction Books, November 2016).
... Read More
By Penny Perry
for my mother
hissing
your small door
a square of black iron
woman inside a garden hose
spitting
inside those coils
... Read More
By Kit-Bacon Gressitt
I love this road. Its metropolitan name, Fifth Street, belies its rural character. Just past the Rainbow Oaks—a favorite of truckers and bikers, which means good coffee, ample servings and a bar—acres of plants potted for sale line the road's borders. Rustic fences, never-mowed yards, overhanging trees. And it has a wonderful dip, to accommodate a creek that becomes a roiling river when we have the rare downpour in San Diego County.
... Read More
By Kit-Bacon Gressitt
You look in the bedroom mirror, small enough to deny self-adoration, and pull your brownish hair into a ponytail. Tight, like Mother used to do it, just the right way. You turn to the bed. Your clothes are laid out on sheets held taut by perfect hospital corners. You dress in practical layers, to accommodate the variable temperatures of the daylong vigil you perform every Thursday. First, your unmentionables, then flesh-tone tights and a plain white t-shirt. Next, the pleated blouse Mother used to wear, when you held the vigils together, and ski pants, a modest one size too large. Finally, a nice worsted wool skirt you found at Goodwill for a dollar. It's a bit matronly, but you top it off with your 12-week ultrasound hoodie.
... Read More