By Dan McClenaghan
The nurse from the hospital, behind the wheel of Frank and Jolene's car, careened through the streets with the heart patient, Frank, laid out in the back seat. He was, she estimated, sinking toward death, about a thousand pulse beats away from the end.
... Read More
Writers Read offers creative writing workshops in Fallbrook for beginning and seasoned writers, because writing is not for sissies—it's for everyone!
... Read More
By Kit-Bacon Gressitt
Dictionaries are comforting. Looking up a word that leads to another and another and another is a meandering, lovely path to escape—and escape is so desirable in these troubled times.
... Read More
Come Out of the Closet and Read!
Presented by Writers Read at Fallbrook Library
... Read More
Reviewed by Kit-Bacon Gressitt
With the release of T. Jefferson Parker's The Room of White Fire (Putnam, August 22, 2017), the best-selling author launches a new series with a new protagonist: San Diego private investigator Roland Ford.
... Read More
By Dan McClenaghan
Frank's pacemaker battery came in from Amazon while Jolene was shopping and Frank was napping in front of the T.V. When she came home, she found it in its bubble-cushion manilla envelope on the porch, leaned up against the screen door, next to a flower pot spilling over with an array of assertive succulents.
... Read More
By Kit-Bacon Gressitt
It's surprising to read transcripts of antique speechifying that, other than the flowery language of the 19th century aristocracy, don't sound so different from today's male putdowns of the female of the species.
... Read More
A return to Parker's thriller roots, The Room of White Fire introduces a new series with a new hero, poised to rival Parker's vastly popular Charlie Hood Border collection.
... Read More
By Dan McClenaghan
I bought a baboon's heart  from a lab in Amsterdam, on Amazon. Two days later a guy pulled a white van to the curb and ran my purchase up to our front door.
... Read More
By Wilma Elizabeth McDaniel
Let him talk, Lottie always says. Talk is cheap as long as he's got breath, and so far, Deke has got plenty of that. He's my own full brother. I reckon he's a lot like me, but his imagination runs high.
... Read More
By Penny Perry
She clutches my hand. "I'm glad
it's me. Not you. I was worried
you would lose your daughter."
I cry into her shoulder.
My purse drops.
... Read More
By Kit-Bacon Gressitt
I did not know him, this man who rolled up his sleeves but left his tie in place to putter in the yard after work. The weekend warrior who spoke not a word of the broken bodies he flew home from Viet Nam. The same man who taught me to ride a bicycle, to catch and cradle a lacrosse ball without flinching, to search for answers not his own …
... Read More
By Rae Rose
I am as inconsistent as my sleep. For people with bipolar disorder, sleep is often an ongoing battle, a ludicrous arrangement, a total crapshoot, and sometimes, ridiculous.
... Read More
By Dan McClenaghan
There's no telling how the frog got into the lettuce. What is certain is that he ended up in Jolene Rivard's salad
... Read More
By Conney D. Williams
learning to stay
afloat
is not enough
... Read More
By Kit-Bacon Gressitt
Food is comfort. Spoon bread and creamed chipped beef, caviar and cream cheese, and Charles Potato Chips are known to heal broken hearts, disconsolate souls, and evacuated wombs.
Tithe. It's a loving thing to do. Particularly if your gift goes toPlanned Parenthood. Just don't bring it up at family gatherings.
... Read More
By Penny Perry
Red headed, bank teller Patsy, dress heels,
bugles Poppies, lupines, tugs me into a twilight
of new green leaves and sweet sage.
... Read More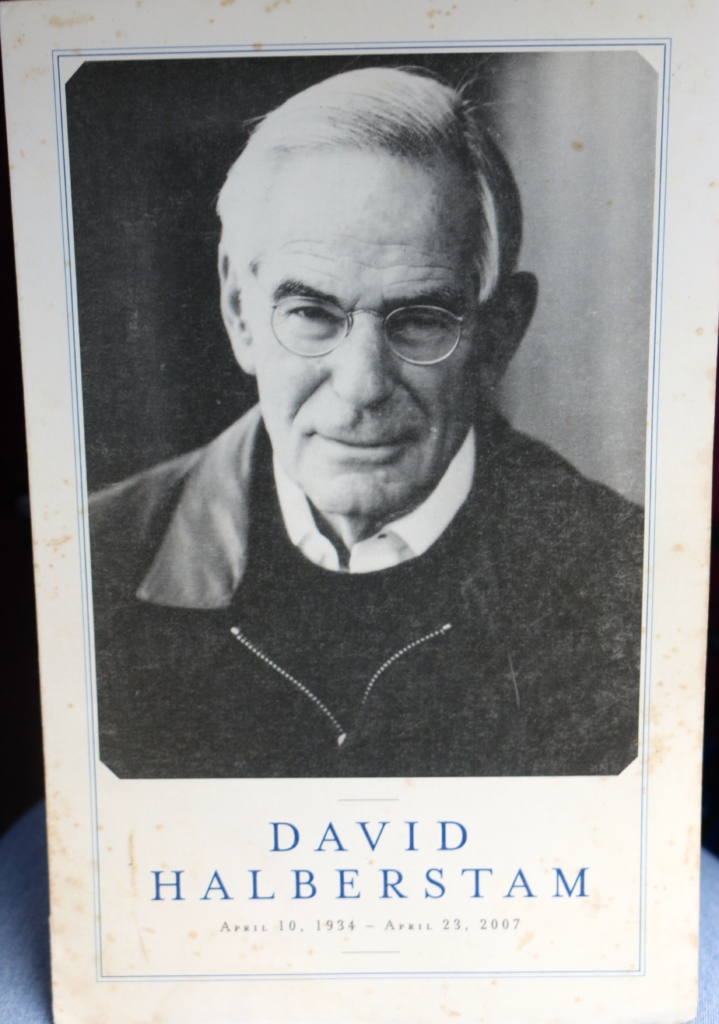 By Cong Tran
Cong Tran paid his first visit to the United States in 2007, an invited guest at the memorial service for author and Pulitzer Prize winning Vietnam War correspondent David Halberstam.
... Read More
An annual remembrance of the Oklahoma City bombing on April 19, 1995
By Kit-Bacon Gressitt
Dear Ladies and Gentlemen,
Some of you have succumbed to the propagandized image of the "Muslim terrorist"—even some of you who are pretty darn progressive. What image comes to mind when you hear the word "terrorist"?
... Read More